Bard College offers a number of study abroad opportunities for students.
While some programs have a strong focus on basic language acquisition coupled with an intensive program abroad, other programs allow exploration in advanced liberal arts courses through affiliated or independent institutions.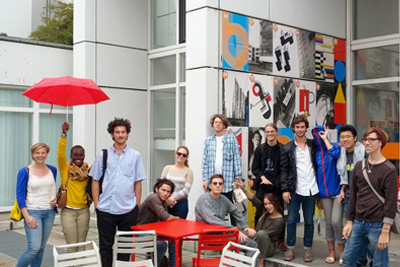 German Language Intensive
Bard College Berlin
Spend four weeks exploring the world's most exciting experimental space—the city of Berlin—where the arts collide head on with history and politics. Bard College Berlin gives you the city as a lens and a laboratory for engaging with the historical development and contemporary perplexities of Western modernity.

Learn More
Tuition Exchange
Humboldt University, Berlin
Bard College offers a number of Tuition Exchange opportunities for Bard students. The Humboldt University, Berlin is Bard's official exchange partner in Germany. Students spend one semester (typically the spring semester of the junior year) at Humboldt University, Berlin, taking courses in the academic area(s) that best fit or complement their major, including German, literature, music, history, philosophy, cultural studies, etc. Before the start of the semester, which runs from early April to mid-July, students participate in an intensive one-month language course at Humboldt University. A good command of German is a prerequisite for studying at Humboldt, because the academic language is generally German, with few exceptions.

Learn More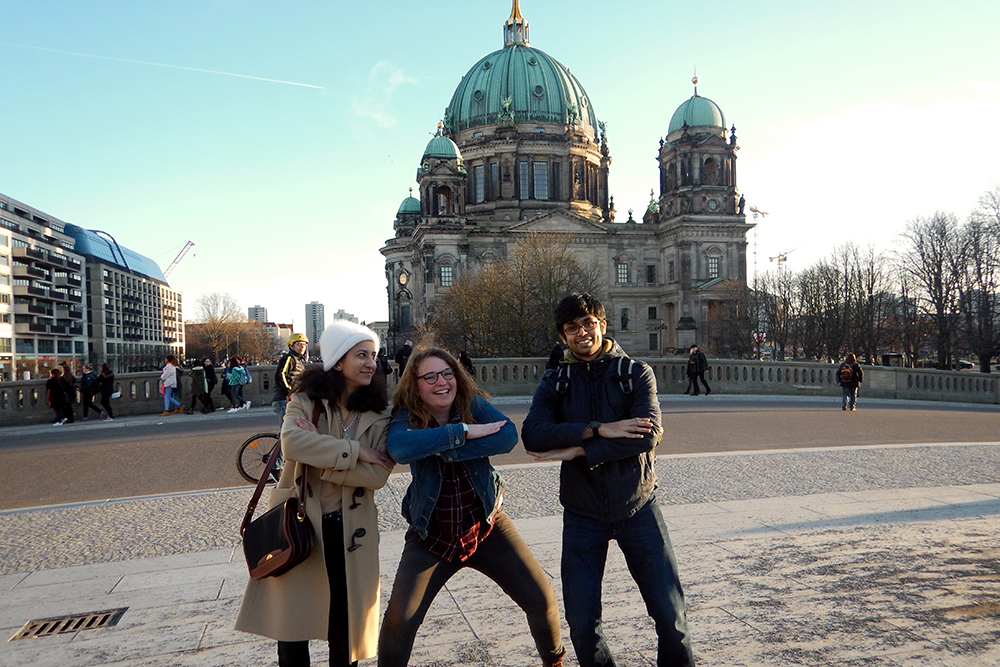 Bard in Berlin
Bard College Berlin via Bard Abroad
The Bard College Berlin curriculum has expanded to include the Arts and Society Program, Liberal Arts Berlin, and Begin in Berlin study abroad programs, as well as Bard Berlin Summer Theater Intensive and Bard Berlin Summer Arts Studio. Flexible programs allow for visiting students to study at BCB for a semester, a year, or more. Students may also participate in internships in a variety of fields. Students with a passion for becoming a fluent speaker, and building lasting friendships can also participate in the DerDieDas Haus, an initiative to support academic development and social interaction among students by sharing the experience of using German in their daily lives.

Learn More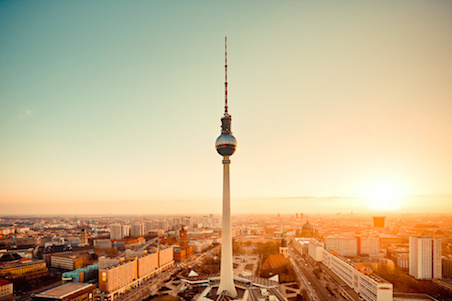 Other Study Abroad Opportunities
Germany
In addition to Bard-sponsored programs, students can receive credit for participating in study abroad programs offered by other American colleges and universities. Students can also matriculate directly at foreign institutions. The following are programs in Germany that Bard students have studied with in the past; students can also petition for additional programs, provided that their participation in these programs is approved by Bard: Freie Universität, Berlin or Hochschule für Gestaltung, Karlsruhe.

Learn More
Requirements and Contacts
Petition for Study Abroad:
Regardless of program, all Bard students must gain approval for their plans by submitting a Petition for Study Abroad approved by their academic advisor. For more information about this process, please visit:
Bard Study Abroad

For more information about study abroad opportunities in Germany, contact Professors Thomas Wild ([email protected]), Franz Kempf ([email protected]), or Stephanie Kufner ([email protected]).