The Senior Project
The Senior Project is the culmination of your academic work at Bard. The German program typically accepts various types of projects: Literary Analysis, Translation, Combined musical and literary analysis, and Creative Project. Before reading the timeline, get inspired by browsing through a list of past senior projects below.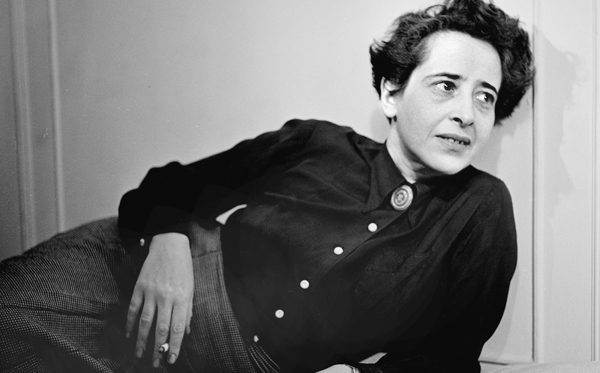 Fellowships at the Hannah Arendt Center for Politics and Humanities
Hannah Arendt (14 October 1906 – 4 December 1975) was a German-born Jewish American political theorist. She escaped Europe during the Holocaust, becoming an American citizen. Her works deal with the nature of power and the subjects of politics, direct democracy, authority, and totalitarianism.
The
Hannah Arendt Center for Politics and Humanities at Bard College
(HAC) cares for and makes available the
Hannah Arendt Library,
which houses nearly 5,000 books from Arendt's personal library, many with marginalia and notes. The Center oversees a variety of programs—the
Courage to Be
,
Campus Plurality Forum
, and the
Virtual Reading Group
, among others—that combine courses, symposia, blogs, and oral histories to bring Arendt's fearless style of thinking to a broad audience.
Bard students have the opportunity to work with the Center as fellows, serving in the Courage to Be Program, the Campus Plurality Project, and as media and communications interns. Students also contribute to the Center's annual conferences.