The German Studies Program encompasses the language, literature, culture, history, philosophy, art, and music of the German-speaking countries.
The cultural and historical expressions of German can best be understood by interdisciplinary study and by situating German, Austrian, and Swiss cultures within the larger European and global context. In pursuing work in German Studies, students are expected to take a range of courses in the program, focusing on literature, history, philosophy, and politics but also taking advantage of related courses in art history, music, theater and film.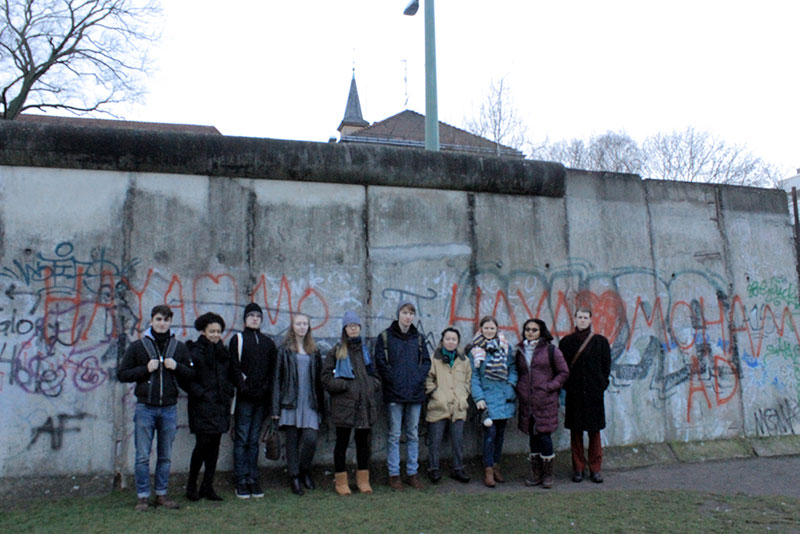 About the Program
German Studies can be pursued as a stand-alone major, and designing a joint major with another discipline is fully supported.
Integrated into the German Studies Program is the initial study of the language. It can be accomplished by enrolling in the Beginning German Intensive course, which includes a month of study in Berlin.
Intermediate- and Advanced-level students can perfect their language proficiency by taking a variety of core courses on German literature and culture in the original language.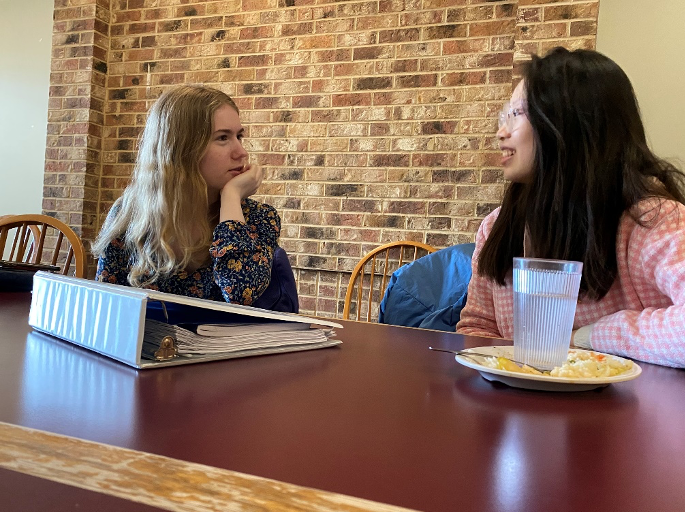 Language Resources at Bard
Bard's Foreign Languages, Cultures, and Literatures Program (FLCL) is predicated upon the idea that the foreign languages currently taught at Bard constitute a distinct academic field of study not just within Bard but also in the context of Bard's increasing importance as a global liberal-arts institution.

Fellowships at the Hannah Arendt Center for Politics and Humanities
Hannah Arendt (14 October 1906 – 4 December 1975) was a German-born Jewish American political theorist. She escaped Europe during the Holocaust, becoming an American citizen. Her works deal with the nature of power and the subjects of politics, direct democracy, authority, and totalitarianism.
The
Hannah Arendt Center for Politics and Humanities at Bard College
(HAC) cares for and makes available the
Hannah Arendt Library,
which houses nearly 5,000 books from Arendt's personal library, many with marginalia and notes. The Center oversees a variety of programs—the
Courage to Be
,
Campus Plurality Forum
, and the
Virtual Reading Group
, among others—that combine courses, symposia, blogs, and oral histories to bring Arendt's fearless style of thinking to a broad audience.
Bard students have the opportunity to work with the Center as fellows, serving in the Courage to Be Program, the Campus Plurality Project, and as media and communications interns. Students also contribute to the Center's annual conferences.
Study at Bard College Berlin
Bard students are encouraged to consider the opportunity to study for a semester, a summer, or a whole year or more at Bard College Berlin (founded in 1999 as the European College of Liberal Arts). Although all course there are taught in English, BCB offers also German Studies majors numerous ways to live and study in Berlin, while doing research in their chosen joined major. Part II of the Beginning German Intensive takes place on the BCB campus.

Since merging with Bard College, BCB has become a crucial element for the Bard network, attracting students and faculty from around the world who are interested in liberal arts education, the arts, and the meaning of global citizenship. In January 2020, Bard College Berlin (BCB) became part of an even wider network, when the Open Society University Network (OSUN) was founded by George Soros with Bard College and Central European University serving as its academic pillars.